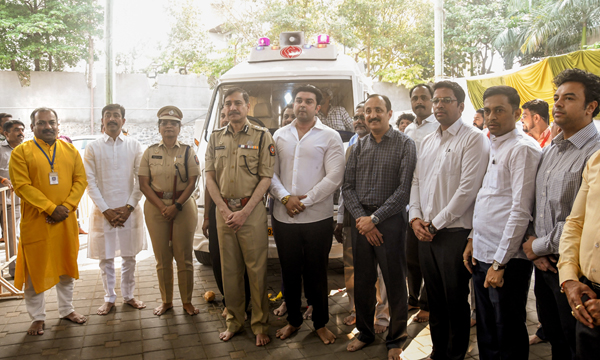 Journey to Success!
Managing Director and Chairman of Pune-based Gravity Group, Meehir Kulkarni is a young and dynamic leader who has achieved remarkable milestones at a very early age. Mr. Kulkarni has been awarded Times Young Entrepreneur of the Year in 2020 and 2021. 
His Gravity Group, diversifies into multiple industries like: Infrastructure, Finance, Fitness, Films and Entertainment, Hospitals, Social Foundations, Hospitality and more to be added in the near future. The group has not only created its presence in various markets. It has created a good image for itself in many major markets.
A good example of a Role Model
Meehir Kulkarni has been appointed as the National Chairman on the board of the Adult Cricket Board of India where Union Minister Nitin Gadkari is the National President and Chief Minister of Goa Pramod Sawant and Uttarakhand Chief Minister Pushkar Singh Dhami are the patron. Recently a one-day event 'Road Safety Cricket Cup' was organised by Mr. Kulkarni to spread awareness and social message about road safety and precautions.
His transparency and honesty in doing any work, make him an ideal candidate for the post of General Secretary of the National Anti-Corruption Committee. Apart from this he is the President of Maharashtra Body Building and Wrestling Association. Under the guidance of Meehir, Gravity Group had organised Asia's largest bodybuilding competition for the disabled. Besides awarding prizes to the winners, Meehir also financially adopted the disabled bodybuilders and shouldered the burden of their future sports.
Gravity Foundation 
Social sensitivity and responsibility- 
Meehir Kulkarni strongly believes that hope is what keeps us going, and fulfilling a hope has a different sense of responsibility. Gravity Foundation wants to be there for the good work and carry our social responsibilities with passion and deliverance.
To start with, 'Balhegaon' a small village in Aurangabad district has been adopted by the company for the betterment of the village without taking the help of government funds. Irrigation Facility, Roads, Sanitation, Water Purification and more are involved in the process of development. Besides this Gravity Foundation promises to be supportive in Natural Calamities and development of the Poor and unemployed. 
Social responsibility 
Recently, in Pune, a cardiac ambulance equipped with ventilators and other essential medical equipment was donated by the Gravity Group to Sri Sadguru Santvarya Yogiraj Shankar Maharaj Samadhi Trust at Dhankawadi. Pune Police Commissioner Ritesh Kumar inaugurated the ambulance by worshipping and breaking the coconut.  The devotees of the Math as well as the citizens of the surrounding area will be able to avail the ambulance service. On this occasion, Meehir Kulkarni, Deputy Commissioner of Police Smartana Patil, Assistant Charity Commissioner Rahul Chavan, Dr. Ruby Hall Clinic. Sandeep Karmarkar, Corporator Rajendra Shilimkar and board of trustees were present.