Health & Fitness
Mumbai gynecologist strives to treat everything from trauma to breast cancer!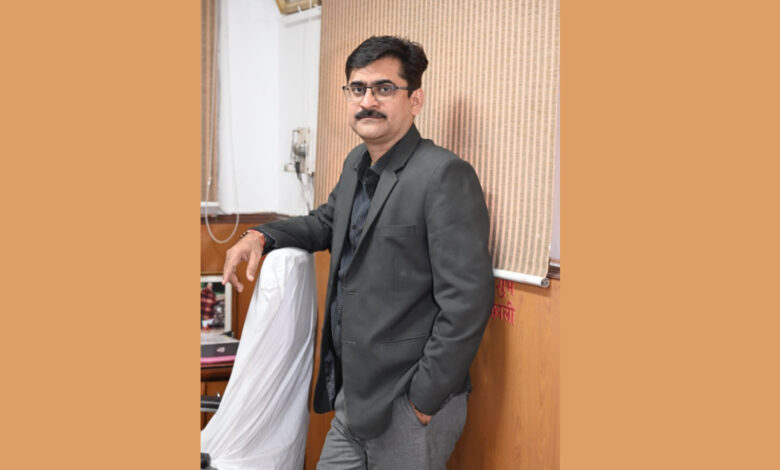 Mumbai (Maharashtra) [India]: Covid; post-abuse trauma; breast cancer; complicated pregnancy & risky childbirth; a woman faces serious life threating health issues all the time. A good doctor can always help manage these peculiar health problems in women. Dr Tushar Tatyaba Palve, superintendent with the Cama and Albless Hospital, is on a mission to provide that much-needed expert help to innumerable women patients in and around the Mumbai Metropolitan Region. He's relentlessly pursuing his mission to ensure good health for women even before the pandemic struck us.
Dr Tushar Palve was appointed as the Superintendent with the Cama & Albless hospital in March 2020 during the first wave of the Corona pandemic. As a head of the hospital and nodal officer for Covid, Dr Tushar Palve went beyond the call of duty to ensure successful treatment of about 1600 Covid patients and 60 Covid-infected babies with a mortality rate of mere 0.06 per cent. So much was his dedication that he was personally collecting the samples on swabs for RTPCR at Cama hospital's Smart OPD! Some of Dr Tushar's commendable contributions include setting up the first HDU at the hospital, separate oxygen plant for Covid patients, dedicated centralized oxygen supply to every bed, and a bio-medical waste converter.
Vaccination was a critical element in winning the war against Covid. Dr Tushar Palve led from the front here as well and conducted a whopping 75 vaccination camps. The Covid Vaccination Center (CVC) vaccinated close to 1.40 lakh citizens over a period of time, thus ensuring safety for all.
In the next important step, Dr Tushar Palve targeted the rising breast cancer issue in MMR. Breast cancer can be treated successfully if detected at an early stage. Dr Tushar Palve conducted breast cancer awareness sessions and screening camps at remote areas of Thane, Palghar, Shahapur and underprivileged areas of Mumbai. About 430 women were screened and a whopping 20% of them had breast cancer! Thankfully they could start the treatment immediately. The screening and awareness camps are also being held at various Government offices, banks, court premises and rural areas. These are important and helpful for the women who cannot access or afford the mammography and other related tests.
One of the most important and modern aspect for women's healthcare is trauma care. Recently, Dr Tushar Palve started a One Stop Crisis (OSC) center at the Cama hospital. The OSC focuses on providing a safer and more comfortable environment for survivors of gender-based violence. It is the first such center in a women's hospital in Mumbai. The OSC has been set up under the Central Government's Nirbhaya Fund. The OSC will have five beds apart from access to counsellors and lawyers to assist the victims of domestic abuse. Apart from this Dr Tushar Palve led the renovation and modernization of all wards at the Cama hospital over a period. This directly benefits the patients who get access to the latest healthcare infrastructure at the Cama hospital.
Dr Tushar Palve also has a green thumb – he has created a Miyawaki forest within the limited space of the Cama hospital with the help of Keshav Srushti, an NGO. This Miyawaki forest is now a home to a whopping 125 species of flora and fauna. The total number of trees planted and are happily growing in this forest is over 8500! More importantly, this forest is maintained with great love by the authorities involved.
Dr Tushar Palve has also published several research papers on Covid patient management at national and international conferences. Dr Tushar  Tatyaba Palve has received awards from the Government of Maharashtra as well as Kerala for his great work.