Fashion
TRENDS, India's Largest Fashion Destination Now Opens in Sihor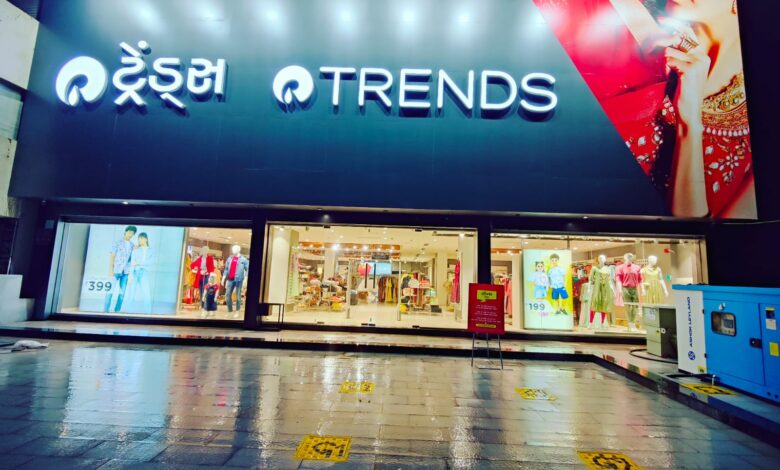 Bhavnagar (Gujarat) [India]: India's largest and fastest growing apparel and accessories specialty chain of Reliance Retail, TRENDS, announced the launch of its new Store in SIHOR town of Bhavnagar district in the state of Gujarat.
Trends is truly democratizing fashion in India, by strengthening its reach & connect with consumers in India – right from Metros, mini metros, to Tier 1, 2 towns and beyond & is India's favorite fashion shopping destination.
The Trends store at SIHOR boasts of modern looks and ambience featuring an exciting range of good quality and fashion merchandise that is relevant to the consumers of the region and at prices that are affordable and seen as high value for money.
Customers of this town can look forward to a uniquely special and superlative experience of shopping for trendy Women's Wear, Men's Wear, Kids Wear & Fashion Accessories, at delightful prices.
This 5900 sq. ft store, which is the first TRENDS store in the SIHOR town has a special inaugural offer for its customers, besides great relevant fashion and amazing prices: – Shop for Rs.3999 and get and exciting gift at Rs.249 not only that the customers will also get coupon worth Rs.2000 absolutely free on purchase of Rs.3999.
So, head to Trends new store now in SIHOR, for the joy of a great fashion shopping experience!
Trends' Digital assets
Facebook: https://www.facebook.com/RelianceTrends
Twitter: https://twitter.com/RelianceTrends
Instagram: https://www.instagram.com/reliancetrends/
YouTube: https://www.youtube.com/user/RelianceTrendsLive
Website: https://www.trends.ajio.com
About Trends
Trends is India's largest and fastest growing fashion destination with a strong network of more than 1500 stores, in more than 500 cities across all its formats. It also houses more than 100 national and international apparel & accessory brands along with 20 own brands across men, women and children categories to fulfill every customer needs.
Reliance Trends own brands include, AVAASA – a range of Indian wear for women offers the finest collection of Salwar Kurta Sets, Churidar Sets and a fast evolving Mix-n-Match range of garments RIO – a vibrant range of snazzy trends for young women, FIG – Fashion wear for discerning, independent & working women. Fusion – a brand with range of fusion wear for women where east meets west & style meets comfort. Network – range comprises of formal office wear collection for men and women. Netplay – range showcases a smart casual collection for the evolving workplace. DNMX – range for the youth of India, offering them exclusively crafted fashion garments like Denims, T shirts etc. Performax – the specialized active wear brand, which supports performance in sporting activity.