Lifestyle
Meet Dr.Shaista, a Doctor, lifestyle blogger, an Instagram influencer and managing life like a boss!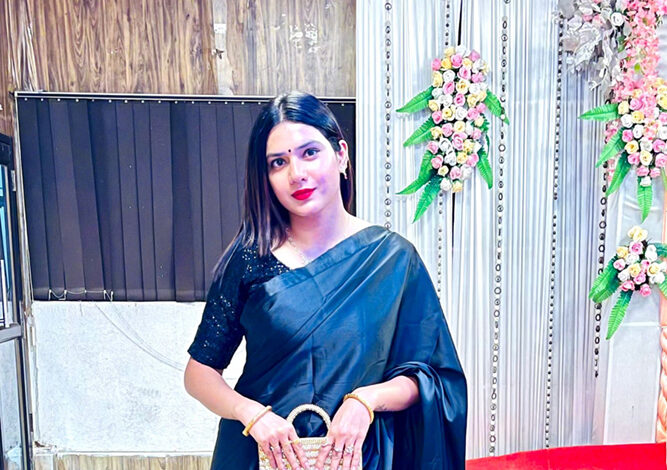 We found the real influencer of India and Dr. Shaista is not an actor or sports star but a doctor who takes care of such stars. Doctor and influencer? Well she is, we came across one beautiful looking Doctor. Dr. Shaista is that woman who has caused waves in the realm of blogging with her staggering fashion sense and spirited way of living. Travel and lifestyle blogger Dr. Shaista encountered several challenges and outperformed all the opportunities that showed up in her way. Born in the enchanting beauty of Jammu. Dr. Shaista now resides in Delhi. She embarked on her blogging journey in 2022 and gradually people started loving her blogs. After all, they were authentic and highly relatable.
Dr. Shaista has won the Rivaah Brides of Bihar, judged by the likes of Dr. Prerna Priya and Sonam. She also participated in and won Face of Bihar, titled, "Tanishq Face of Bihar." Now, this was truly big! Dr. Shaista always loved the online space and, therefore, achieving these milestones was a great deal for her. Gone are the fancy vacations and the jet set life has been traded for stay-at-home everything. But blogger Dr.Shaista who goes by the Instagram handle @traveller_dentist97 isn't one to lag behind, with a massive following she creates fun, light content. Other than her work she loves sports and she has also won a medal in, Jammu. Her list of achievements is enormous, Dr.Shaista is the most talented girl of India. A girl like Dr. Shaista can inspire many young talents to do something in life, especially girls who are young and doctors. She is India's pride, and we feel she is going to make us proud with her achievements in the coming years. Dr. Shaista could have very well succumbed to the pressure of her social circle but, she had her own plans. Dr. Shaista being a dreamer wanted to create her own path.
Dr. Shaista uses technology just the right way and understands platforms like Instagram and Facebook well. She knows that these platforms are the medium to create an image as an influencer. Dr. Shaista believes if one has the right sense of fashion and post things at the right time, popularity and fame will knock at your doorstep and brands would want to collaborate with you. Dr. Shaista works very hard to create creative new content for her audience. Dr. Shaista got a great feedback from people on social media for her makeup, and hence she decided to make it at professional level and well managed. Other than Fashion and Makeup she is good at making acting reels, Dancing & Music too. Dr. Shaista has an excessively creative mind and is not afraid of doing experiments with new stuff as fashion keeps on changing with every day.